Eataly's name comes from the merger of two English words: EAT and ITALY.
Eataly is indeed eating Italian, but not just Italian food.
The company, born in Turin in 2007, wants to communicate the history
of its "Eatalian" manufacturers and their work with the products.
In addition, it offers a great experience around the culture, people and food of the Italian country.
Some examples of different menus layout made for Italian restaurants,
in particular Eataly Turin and Eataly Genoa.
Eataly wanted to promote her specific pizza idea, as a result of experience gained over the years and confirmation of the chain of high-quality ingredients used since the beginning of her journey. 
For this reason, I chose a communication for installations in Eataly's pizzerias,
that recalled the traditional materials used to cook pizza, the shovel for baking.
On these I wrote all the fundamental points of the new concept of pizza "Eataliana".


advertising / art direction
Examples of art direction for posters and advertising pages, 
in which are promoted special products and dishes made for events.
Siamo innamorati del cibo (We are in love with food, in English) shows the offers for the month
of February, particularly the first two weeks in which is celebrated Valentine's Day,
a holiday for lovers, as can also be seen for chillies that form a heart.
Bagnum, an anchovies recipe made with a topping reminiscent of the Magnum ice cream,
(reason why it inhereted that name), was a special dish that was cooked by restaurant IL MARIN
of Eataly Genoa during a naval exhibition at Porto Antico.
​​​​​​​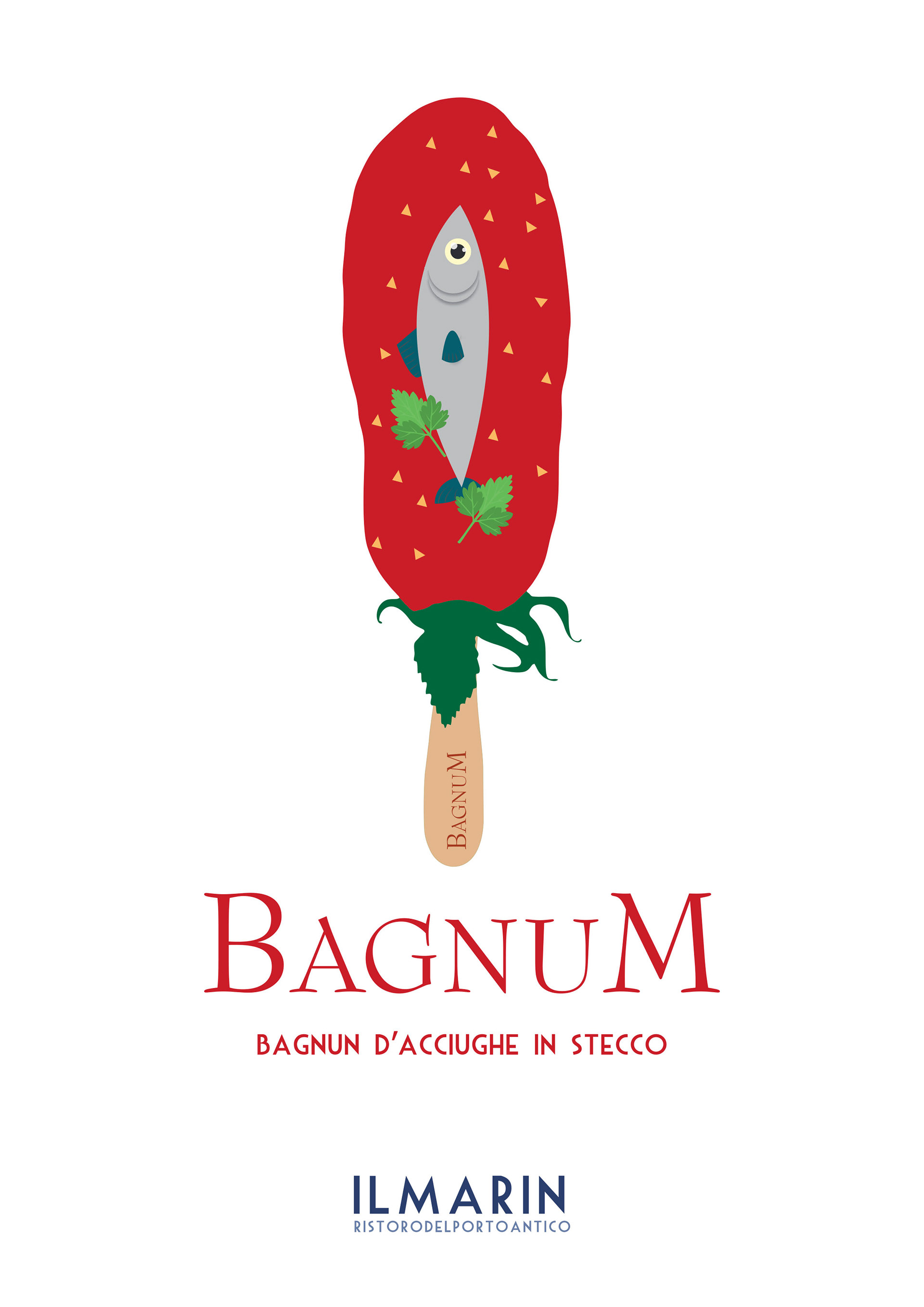 events
Waiting for the fifth edition of "Bagna Cauda Day - Sarà un autunno cardo",
to be held on the last weekend of November in Asti (and beyond),
Eataly Torino Lingotto offers a preview to be enjoyed, including festivals, auctions,
meetings and workshops, special dishes in restaurants and an anchovy hunt!