J.Gasco is a company in the beverage world, closely linked to the world of hipster barmen,
as can also be seen from the image of the rooster man drawn in the logo. 
It all stems from the idea of Giuseppe Gasco, an Italian who emigrated to USA
in the period between the world wars of the last century.
Here the winning intuition of combining non-alcoholic drinks with spirits
or even siping them alone, to savor the taste of J.Gasco soft drinks.
The design of the website began with a responsive platform, with the same identity the product:
vintage with some hints to the hipster world.
In the various sections imagined, was also inserted the "
cocktail machine
" ,
whereby on the basis of the J.Gasco drink chosen, appear all the cocktails that can be made with it.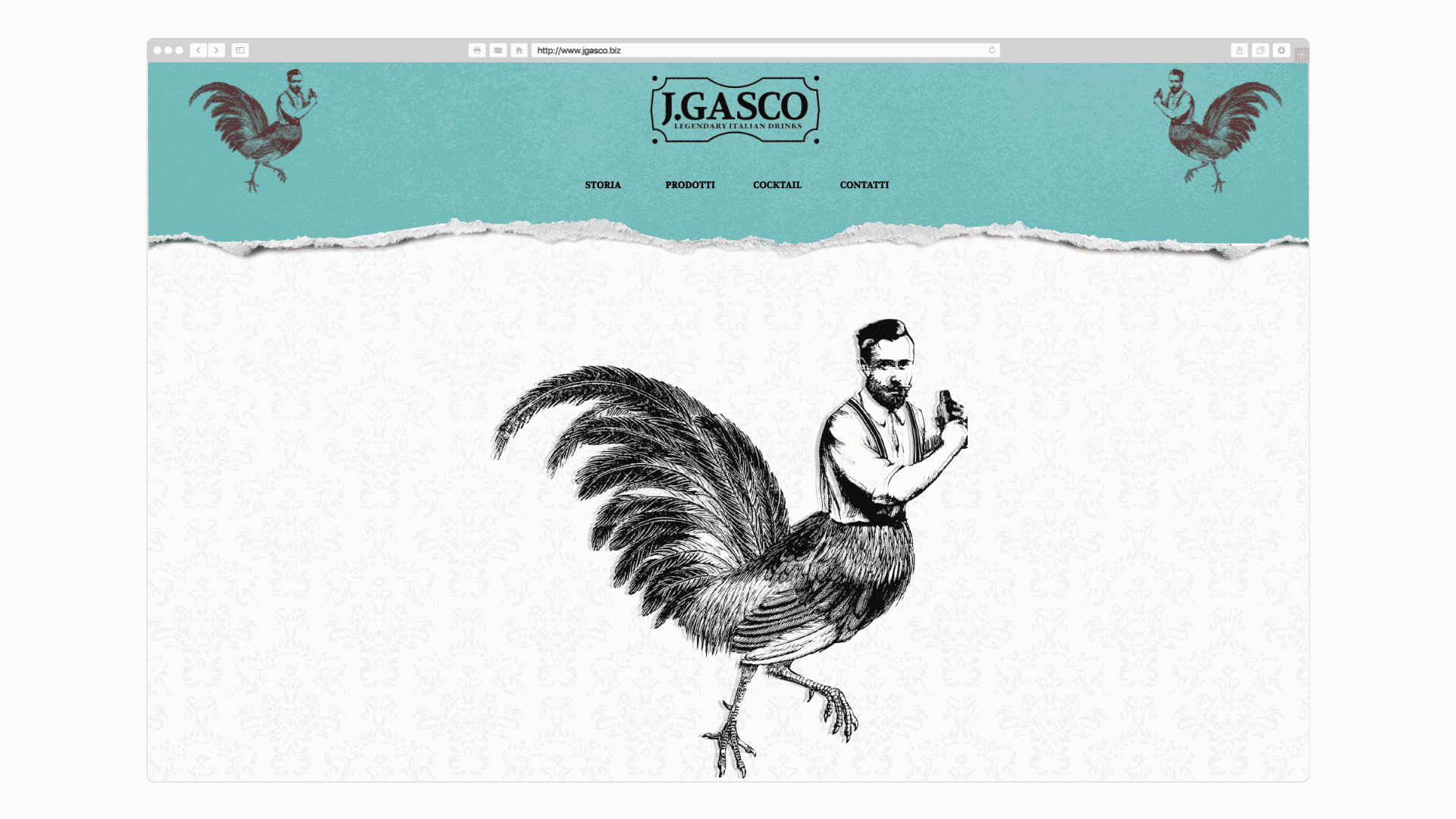 Choose the soft drink, the cocktail machine will take care of the taste.